We've been working on this for months now, and we are now proud to announce the formation of a new band. Presenting to you, for one night only folks, THE G6: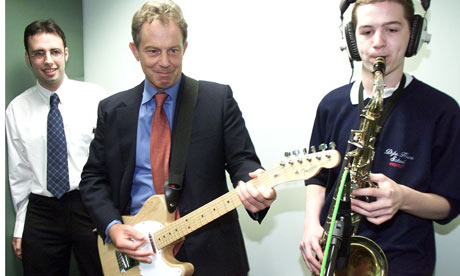 WE GOT TONY BLAIR ON LEAD GUITAR
WE GOT PUTIN ON PIANO
THE BIG BOOOOOSH ON VOCALS AND BACKING GUITAR
WE GOT GORDON BROWN ON BASS
WE GOT BILL CLINTON ON SAX
Gadaffi is currently managing the band. He's already managed to cool off Brown and Blair's arguments, and Clinton's high sex drive. Hardline = BASSLINE.
The band formed after a chance meeting at the Stone Circle at Glastonbury Festival 2011. A trio of gentlemen tripping on Acid brought the group together, and told them of their dream that the sextuplet would form a political supergroup. They had been watching Coldplay that evening, and persuaded the group to form by stating: "If Chris Cunting Martin can do it, so can you". That was all it took. 4 months later, here we are.
Tour dates coming soon...watch this space!
THE BIG BOOOSH